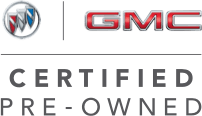 Each Buick/GMC Certified Pre-Owned vehicle is thoroughly inspected and reconditioned and includes factory-backed limited warranties and roadside assistance.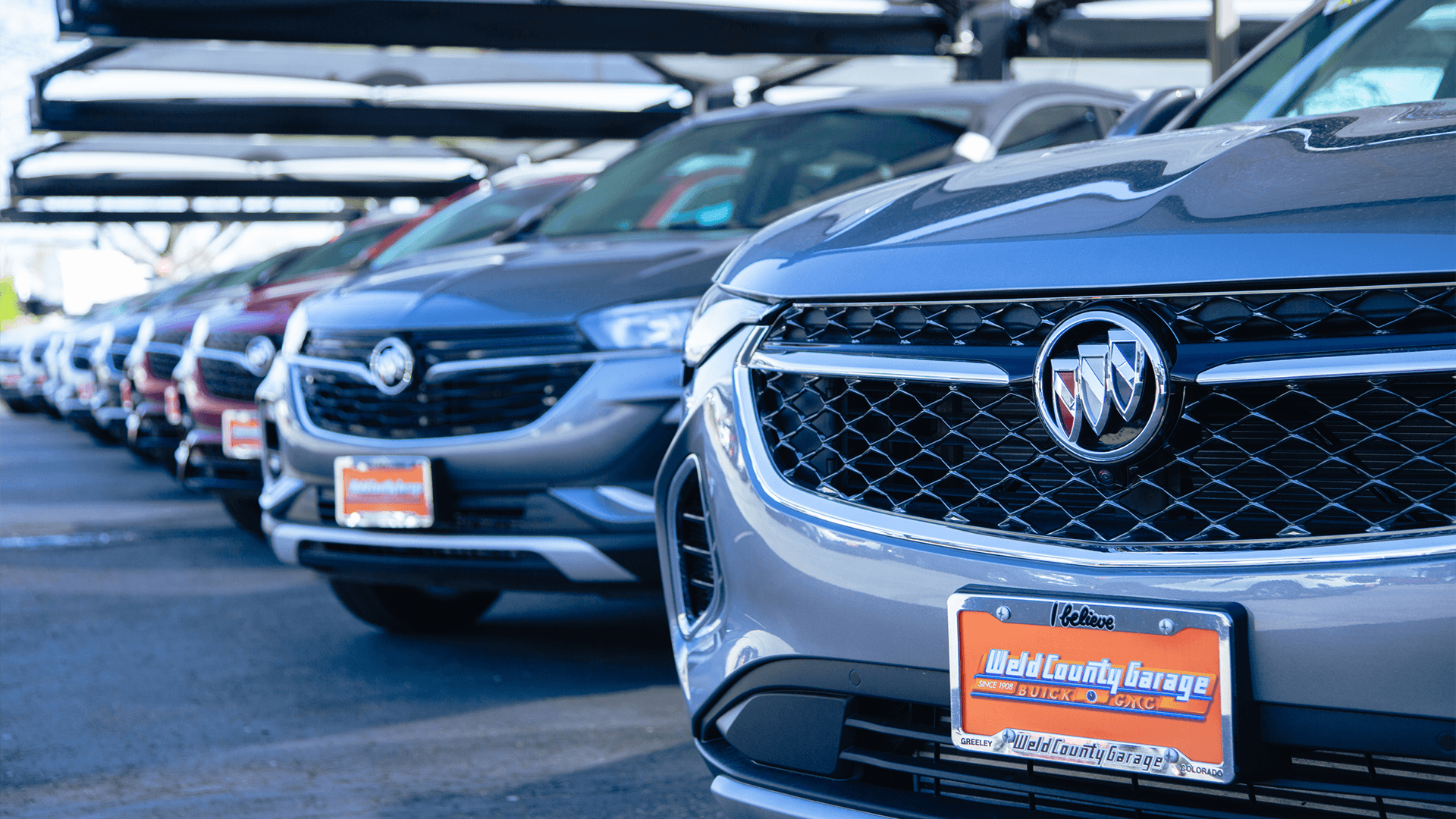 Current Offers
View this months current offers and promotions on select Buick/GMC vehicles.
Our Reviews
I love weld county garage.. the way the treat people… excellent Armando Silva is the best.. mr Adam Marostica… the finance manager got me a Good rate for my truck 2021 over all excellent service thanks guys and I will recommend everyone thanks again.
Went to service to pick up a friend and was blown away by their c LL assoc cars, especially the 1954 Pontiac. I was in sixth grade when it hit the streets!
Great people to work with no hi pressure either. Gary was great and the whole staff at the dealership. The owner came out Warren and talked to me also.
I have to give a shout out to Greg P. at Weld County Garage! He found the car I was looking for and even though we ran into some issues in the beginning, he made sure to take the time and initiative to get it worked out. He listened and had great patience with me the entire time. I never felt uncomfortable or pushed by him which I greatly appreciate! I highly recommend him. He will give you some good laughs too. I am happy to give them my business again.
Thanks you to Weld County Garage! We were able to quickly find a great car for our family in a short period of time. Alex Rodriguez and Brandon for the amazing car match for us! We are so grateful!
Thank you Weld County Garage for your help and your service in finding a new car. We greatly appreciate Alex and Brandon in helping us find the right car. We absolutely love the car. Thank you!
Nunca habia financiado nada en mi vida, pero mi esposa Rosie y yo vimos a la 2018 Toyota Highlander y nos enamoramos! Teniamos poco miedo pero desde el principio Alex Rodriguez nos trato muy bien, con mucho respeto, y nos contesto todas las preguntas que teniamos. Hizo todo muy facil para nosotros! Nos atendio muy bien, y tambien es muy chistoso! Si estan buscando alguien trabajador, honesto, y muy buena gente pregunten por Alex Rodriguez en Weld County Garage.
Alfonso Kelly, Andrew Puga, and the staff at Weld County Garage did a great job on getting our vehicle purchase dialed in in only a couple hours. We were looking to upgrade to a larger vehicle for our growing family and they had the inventory and expertise to get this done for us - even though the industry is having inventory issues and shortages with chips right now during Covid. They make you feel at home in a low-pressure sales environment and they have great follow-up after the sale to ensure your experience is unmatched. Looking forward to continued service on our new vehicle with this amazing company and the folks that run everything there. I definitely recommend this dealership if you are looking for a great experience with new and used autos.
Hemos trabajado por años con el señor arma do silva y nos ha tratado de lo mejor en berdad se lo recomiendo es el mejor vendedor vaya y visite a Armando Silva he is the Best Adam was excelente help us all the was we reallyvrecomend weld country garaje and Aa do Silva,,,
My husband and I bought a car from Dan O'Leary a couple weeks ago and it was by far the best experience we have ever had at a dealership! Dan is very knowledgeable and friendly, and for us into a car that works perfect for our family! I will absolutely refer people to check out Weld County Garage. I think we have found our new dealership for all future car purchases!
Armando Silva es el mejor!!
Doug and the rest of the staff at Weld County Garage were great to work with. They were not pushy, but helpful. We found exactly what we were looking for in a used vehicle. Very happy with our purchase!
We just bought a Challenger from Alex Rodriguez. He was very accommodating and helpful. In fact, everyone at Weld County Garage was great. They were very up front with the whole process. We were treated like royalty. We highly recommend Alex and the dealership!
We had an outstanding experience working with Doug Lyons to purchase a 2021 Sierra Crew Cab. He walked us through the buying process with ease and took time to explain the vehicle features. We found that every person we came in contact with was friendly, professional, and attentive to our needs. After signing the paperwork I was briefly separated from my husband and Doug. Two salesman asked me if they could help. I explained that I had just purchased a car and lost track of my husband and salesperson. They split up to locate them quickly. Weld County Garage is head and shoulders above other dealerships.
Douglas Keeler was a true professional very happy with the purchase. Buying experience was great. Great customer service. Answered all my questions will definitely buy from them again.
very professional. I have been a customer for over 25 years... I will always do business at WCG
Alfonso Kelly gave me a excellent service when selling me my new car. He was very professional and super nice ! He was willing to go above and beyond for me.
We worked with Dan O'Leary, who was exceptionally great at keeping us informed as to when our truck would be there, getting us financed with the best rate and we really enjoyed working with him as well as all the staff there at Weld County Garage. We have worked with this dealership in the past and will always come back to them when we are in the market for a vehicle. They are honest and explain everything clearly. We definitely recommend them to everyone we know.
A huge shout out to Alfonso Kelly for his expertise and patience! He is a phenomenal salesman, and when the time comes, I would definitely like to do business with him again regarding my next car buying experience! Thanks Alfonso!!!
Shelbie was great! She has been working to get my parents a 2021 truck that due to supply issues has been MONTHS in the making. She was great at answering questions, inquiries and amazing at walking through the features today when they picked it up! She was excellent. Additionally the staff was amazing today with my 2 year old son who was along for the ride. They have a play room and offered coloring books and crayons- great added customer service.
Mike Kelley was great to work with. He answered all of our questions, was very knowledgeable and made the sales process fast and simple. Would recommend him to anyone needing a new truck.
I've bought /traded more cars than 6 "normal" people in my driving career. I've never had a better experience than with Mike Kelley @ WCG !! He's fun, friendly, no hassle whatsoever & helped me get into the vehicle I wanted. The whole staff seems awesome; Mike Kelley starts the quick, simple buying process off easily & professionally. Many thanks for a great experience !
I've bought /traded more cars than 6 "normal" people in my driving career. I've never had a better experience than with Mike Kelley @ WCG !! He's fun, friendly, no hassle whatsoever & helped me get into the vehicle I wanted. The whole staff seems awesome; Mike Kelley starts the quick, simple buying process off easily & professionally. Many thanks for a great experience !
Welcome to Weld County Garage, Inc.
Weld County Garage, Inc. was founded in Greeley, CO in 1908, and is the oldest Buick Dealership west of the Mississippi. Since then we have added GMC to our product line. Weld County Garage, Inc. has been a locally owned and operated Greeley dealership since 1908. For over 100 years we have built a reputation that exceeds the expectations of our customers by creating an atmosphere that makes business a pleasure. Weld County Garage, Inc. is built on a solid foundation of 150+ dedicated employees.
This dedication has built a history of warm family relationships between the dealership and our customers. "Sometimes you want to go where everybody knows your name."

Ask A Question