Car Buying Event – We Need Your Car!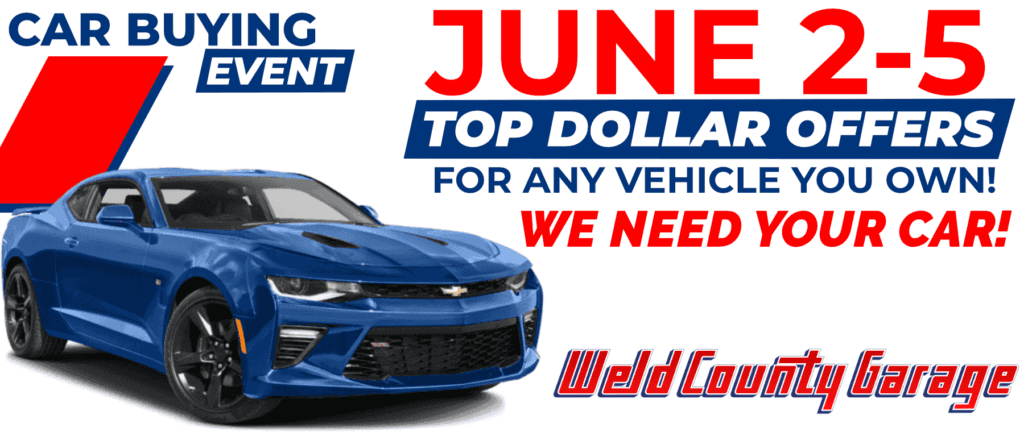 WE NEED YOUR CAR!
---
You've probably noticed our lot looking a little empty lately. You can learn why this is right here. Because of this we need cars more than ever right now. This Wednesday through Saturday (June 2-5) we're having a car buying event here at our 47th Ave service drive at Weld County Garage Buick GMC. This event is from 9-5 each day.
GET A CASH OFFER IN 10 MINUTES
When you bring your vehicle to our buying we will get you a cash off for your vehicle within just ten minutes. We will inspect your car, do a current market analysis and build a proof report to show you how we come up with our value. If you like this value we will write you a check on the spot. There is no need to purchase or trade one of our vehicles Keep in mind that used car values have increased in most cases by over 20% since this time last year. ANY vehicle you own is worth more now that ever so please consider stopping by so we can make you an offer. We're in need of anything from a 20 year old vehicle to near-new vehicles of any make and model.